There's A Whole Lotta Shaking
Going On at Little Hills!
For a small fee our tree shakers give your tree a good shimmy so that the loose needles land on our farm and not on your carpet. It's important to us that your tree arrives in your home as fresh and clean as possible.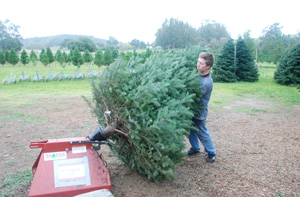 Holiday Helpers
Cutting a Christmas tree is not something most of us do every day. Not to worry! The "Lumberjacks" at Little Hills Christmas Tree Farm are here to assist you with every step of the process including cutting, hauling and loading your tree on to your car.
Get Net Results
A little something extra you may want to purchase for your tree is "Netting". Netting refers to the practice of wrapping plastic netting around your tree in order to make it much more manageable when loading it on to your car, maneuvering it through your front door and setting it up on your tree stand. We're happy to net your tree for you to make it as effortless as possible for you to transport it.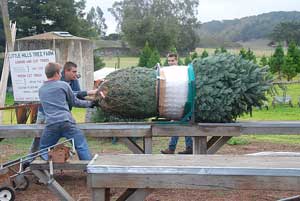 Leashed Friendly Dogs Welcomed
Leashed, friendly dogs are welcome at Little Hills Christmas Tree Farm. Stop by our Gift Shop for a special treat just for them!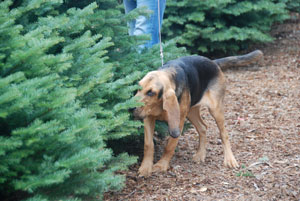 The Right Tools
We are happy to provide measuring poles, saws and carts for the adult members of the family to use when cutting and transporting their tree from the fields.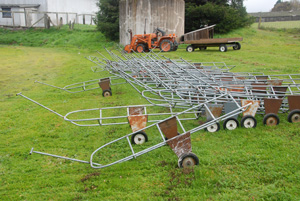 Savor the Season
To encourage each family to take ample time selecting the perfect tree, you can enjoy fresh popped popcorn and delicious apple cider. It's our small way of adding a dash of flavor to your experience at Little Hills Christmas Tree Farm.
Guess Who's Coming to Town?
Santa Claus visits Little Hills Tree Farm Saturday and Sundays from 10 am – 4 pm. Bring your wish list and your camera so you can capture each magic moment